June 26, 2023
by Nick Gardner – Liberty Cellars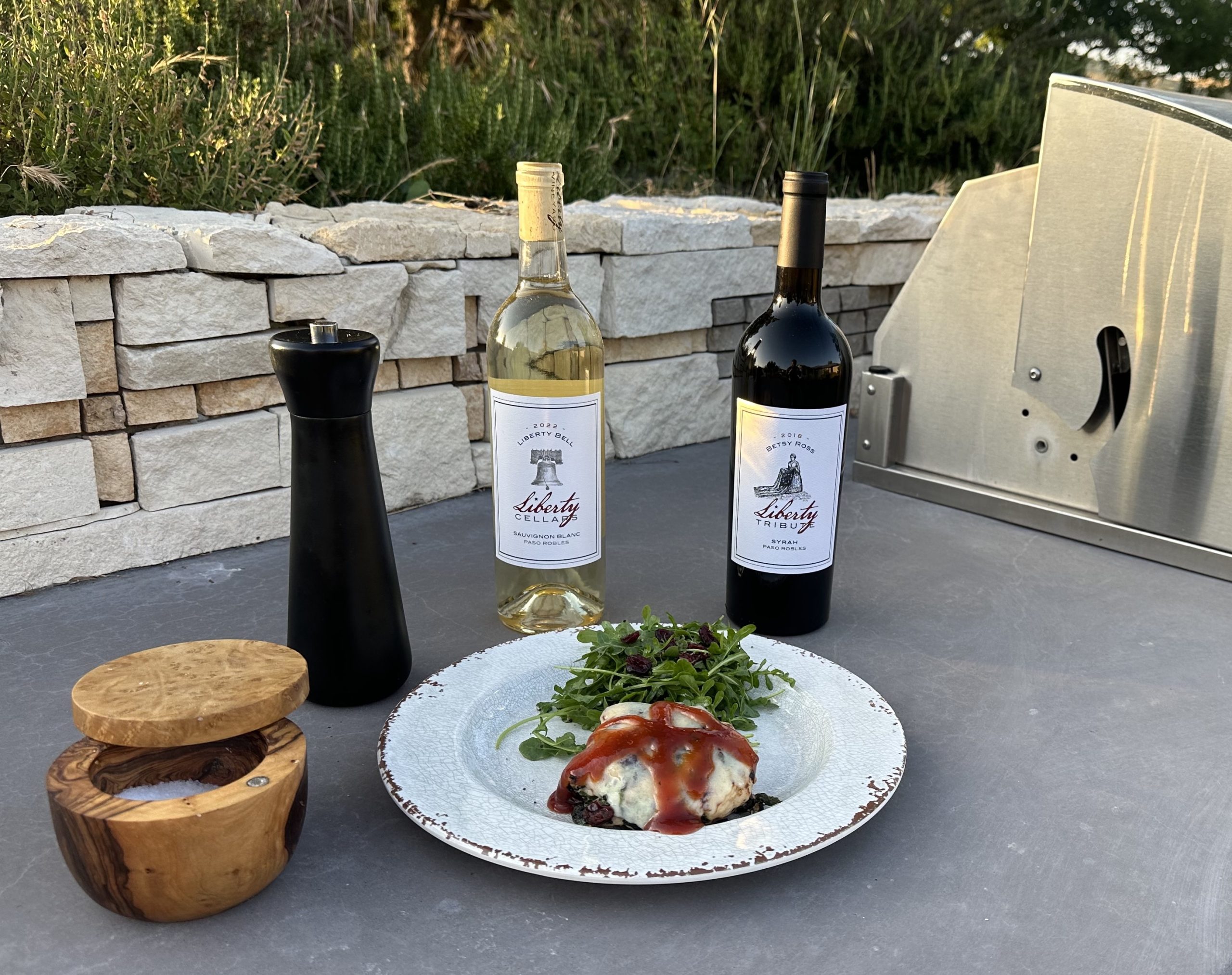 Summer and BBQ season is here! Try Liberty Cellars' Menu of Healthy Comfort Food and Enjoy the Great Outdoors
This BBQ season, try a menu of healthy comfort food while enjoying the great outdoors. Long days and perfect weather are inviting us outside to grill and dine. At Liberty Cellars in Paso Robles, California, our "go-to" summer menu consists of a Simple Arugula Salad, "Elevated" Turkey Burgers, and plenty of Liberty Cellars wines.
These scalable, no-fuss recipes deliver a savory yet healthy meal experience for your gatherings of friends and family. A flavorful turkey burger and refreshing arugula salad will please almost every palate. We've even included some healthy options to dial up the wellness factor.
The bright lemon acidity of our crisp 2022 Estate Sauvignon Blanc "Liberty Bell" pairs wonderfully with the arugula as well as the turkey. For a red wine option, enjoy the herbal and mineral notes of our 2018 "Betsy Ross" Estate Syrah with the burgers. Enjoy!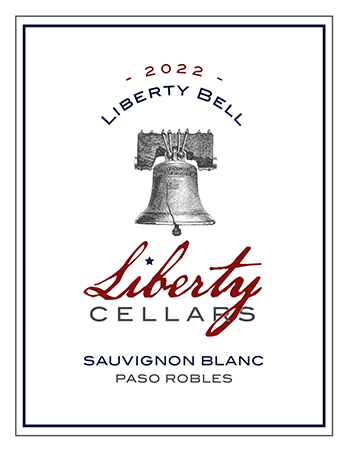 Simple Arugula Salad – Serves 4 – Pair with 2022 "Liberty Bell" Estate Sauvignon Blanc
Ingredients:
5 oz package baby arugula (option: buy organic)
olive oil
lemon juice
salt & pepper
Directions:
Place arugula in large bowl. Drizzle with olive oil. Add lemon juice to taste and mix well. Add S & P to taste.
Optional extras:
Dried cranberries add another taste dimension and color and complement the Turkey Burger ingredients. Candied pecans…because who doesn't love the sweet crunch?!
Elevated Turkey Burgers – Makes 4 burgers or 6-8 sliders Pair with 2022 "Liberty Bell" Estate Sauvignon Blanc or 2018 "Betsy Ross" Estate Syrah
A delicious collaboration of turkey, cranberry, feta and spinach. This recipe has evolved as it's been passed through my family, so take your own "liberties" to experiment with flavor and customize with healthier components to make it your own!
Ingredients:
1 lb ground turkey (lean or extra lean)
5 oz baby spinach, chopped (option: buy organic)
1/3 cup dried cranberries
1 3/4 oz crumbled Feta Cheese (can use reduced fat option)
1 leek, completely washed (or red onion or sweet onion), chopped
Dash of Montreal Steak seasoning
salt, pepper, olive (or avocado) oil
sweet BBQ sauce
sliced cheese (optional)
Directions:
Pre-heat grill to medium heat.
In a large pan, heat a drizzle of EVOO on medium-high until starting to shimmer. Add the chopped leek and sauté 1-2 minutes, until slightly browned. Add chopped spinach and sauté 2-4 minutes, stirring occasionally, until the spinach is bright green and slightly wilted.
In a large bowl, combine the ground turkey, dried cranberries, feta and seasoning. Add the spinach-leek mixture and combine well. Form into burgers or sliders.
Grill burgers 7-8 minutes on each side, sliders a little less, until thoroughly cooked. Since all grills are different, check burgers' internal temp of 165 degrees, avoiding overcooking, which can dry them out.
Burgers can be served on brioche or onion buns – we actually eat them bun-less. Top with cheese, if desired, and BBQ sauce. (We like Stonewall Kitchen's Honey Barbeque Sauce)
Liberty Cellars is a 20-acre hillside vineyard located off Linne Road in Paso Robles, California. Originally planted in 2000, they grow Cabernet Sauvignon, Cabernet Franc, Sauvignon Blanc, Malbec, Syrah, Zinfandel, and Petite Sirah, using sustainable farming practices. They have been producing small-lot wines from estate fruit since 2014. Their labels celebrate the American Revolution. https://www.libertycellars.com/