December 9, 2019
by Lauren Rava
Whether you stay in for a cozy night or bring in the New Year at a swanky party, sparkling wine will add the finishing touch to your celebration.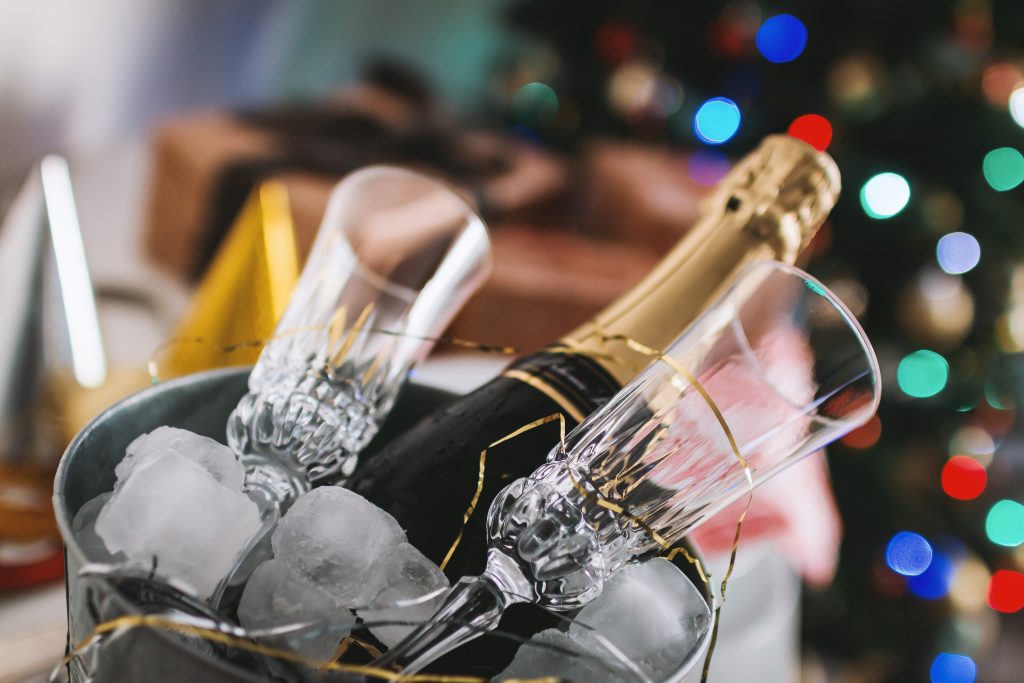 Nothing says special occasion, celebration or just quiet time with someone special, more than bubbles – sparkling wine bubbles that is.
Lauren and Chad Rava of Rava Wines & Events love sparkling wine so much they've devoted their wine making attention to specializing in estate grown sparkling wines crafted in the time-honored méthode champenoise style, the first winery in Paso Robles to do so.
Says Lauren, "for a cozy night in we recommend a good movie, truffle popcorn and Rava Wines sparkling Blanc de Blancs. For a swanky party, Sparkling Rosé would be a showstopper displayed in a champagne tower. The delicacy of this slightly sweet sparkling wine will please the pickiest palate."
"We believe everyday is a special occasion deserving of a glass of sparkling wine", says Lauren, and with eight different sparkling wines in their current lineup, there's one for every day!

Rava Sparkling Brut Rosé
The cuvée, or base wine, for this sparkler consists of Chardonnay grapes, which were fermented in small stainless steel barrels. A small amount of red wine, made up of estate grown Italian varietals, was added to the cuvée for the second fermentation.
This Brut Rosé, with its gorgeous color, offers vibrant aromas of red current and boysenberry, with accents of pomegranate and rose petals. The lush bubbles are accentuated by hints of black cherry and strawberry rhubarb, capped by a crisp, clean finish.

Rava Blanc de Blancs
The cuvée, or base wine for this sparkler consists of 100% Chardonnay grapes, which were barrel fermented in a combination of neutral French and American oak barrels. It is then bottled for the secondary fermentation and aged, en tirage, or on the yeast, for 14 months. The wine is then disgorged and given a small dosage of brandy before being corked.
The Blanc de Blancs displays a lively bead of refined bubbles and beautiful pale straw color. Aromas of toasted almond and creamy Anjou pear are accented by aromatic floral notes. On the palate, a velvety effervescence with hints of citrus leads to a long, lingering finish.