November 15, 2019
A zinfandel pairing to fend off the winter chill.
Seven Angels Cellars is a family owned, boutique winery located in the Templeton Gap District of Paso Robles wine country. They began making wine in 2009 with a small production of Petite Sirah and have since then increased production to around 3000 cases per year of a broad selection of white and red wines. Greg Martin, winemaker and his wife, Pamela, own and operate Seven Angels, named after their 7 children.
Their beautiful tasting room offers a warm experience, typical of the Martin hospitality. Enjoy your tasting indoors while listening to music played on the grand piano, or on the deck taking in the spectacular views. Greg is happy to answer your wine questions, and Pamela is sure to offer you food pairing suggestions for your favorite wines.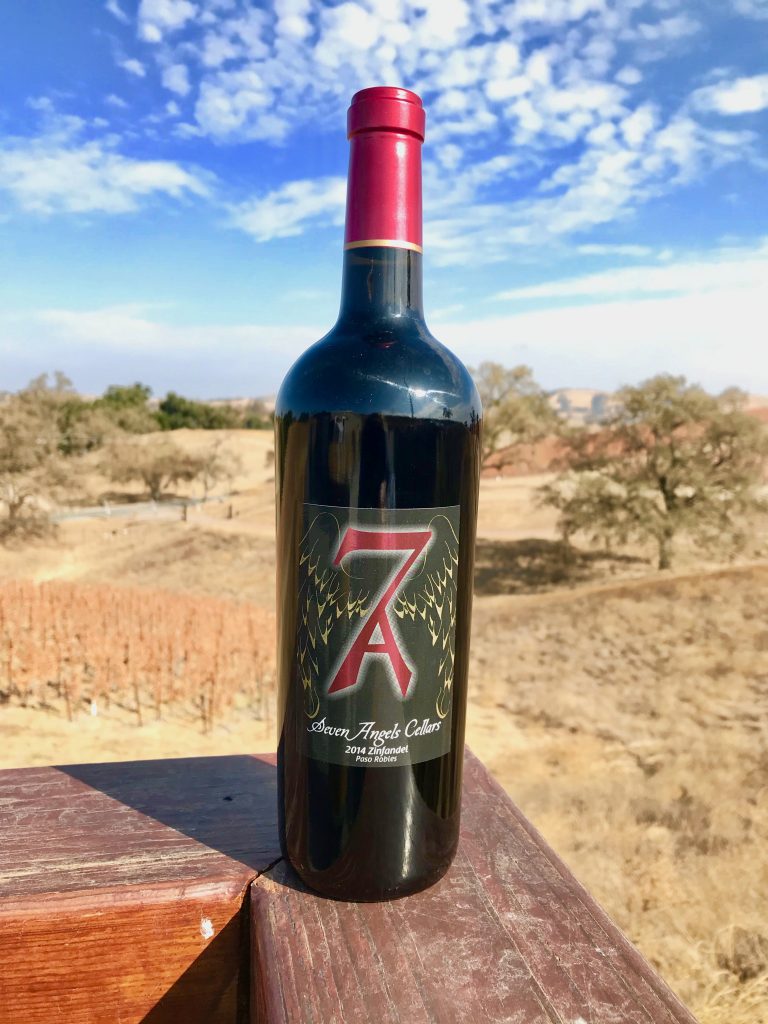 One of their favorite wines to produce and enjoy is Zinfandel. It is aged in 30% new Hungarian oak barrels for 19-24 months, depending on taste trials. Pamela says, "Zinfandel has a beautiful profile, with tastes of spicy black pepper, dark cassis, and notes of chocolate. Zinfandel tends to evolve continually, and can taste remarkably different from one year to the next."
One of the family's favorite recipes to pair with zinfandel is Sicilian Sausage Soup – hearty, flavorful and quick to come together.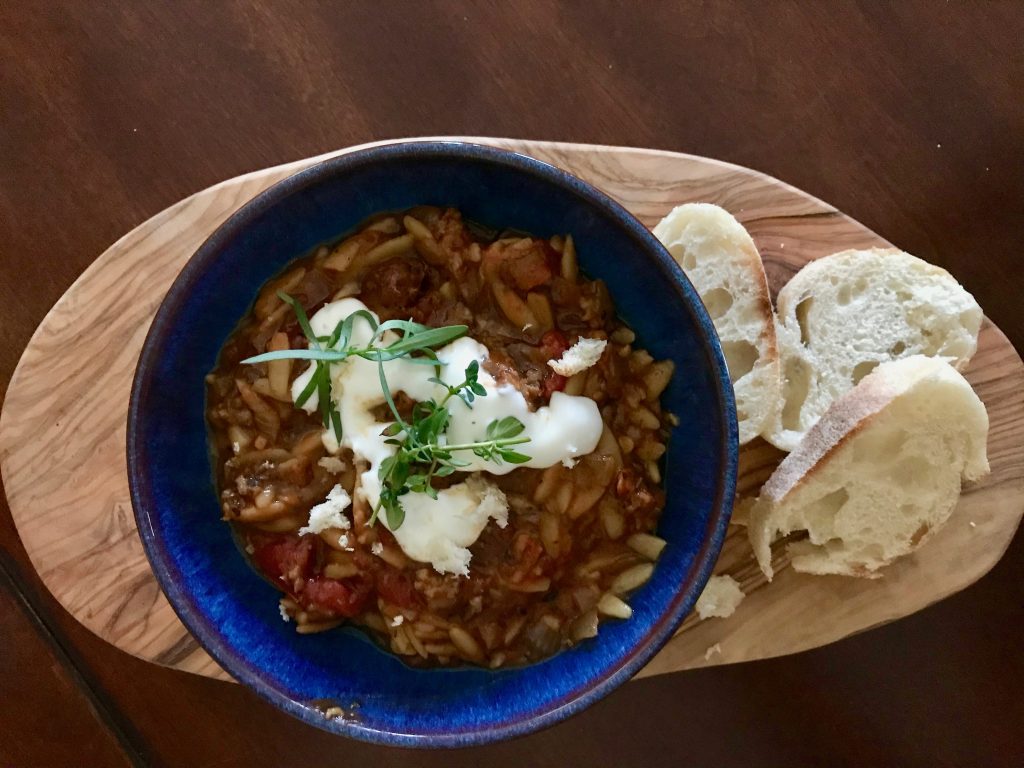 Sicilian Sausage Soup
1/2 lb hot Italian sausage
1 large onion, chopped
2 cloves garlic, chopped
1 28-oz can Italian tomatoes
3 1/2 c. chicken stock
1 tsp dried basil or 1/4 c. fresh, chopped
1/2 c. orzo
salt & pepper to taste
Remove casings from sausage and cook, breaking up with a spoon, until all pink is gone. Add onion and garlic and sauté until soft. Add tomatoes, chicken stock, and basil. Bring to a boil. Add remaining ingredients, lower heat and cook for at least 20 minutes, until orzo is cooked thoroughly. Serve with crusty bread and a hearty zinfandel.