September 16, 2019
Here in Paso Robles, Grenache, a vigorous, high-yielding red rhone wine grape varietal, thrives in the calcareous soils, similar to those of the Southern Rhône in France. Although traditionally a blending grape, many Paso Robles grape growers employ farming techniques to limit yields, thus concentrating flavors and resulting in dark, extracted wines worthy of bottling on their own.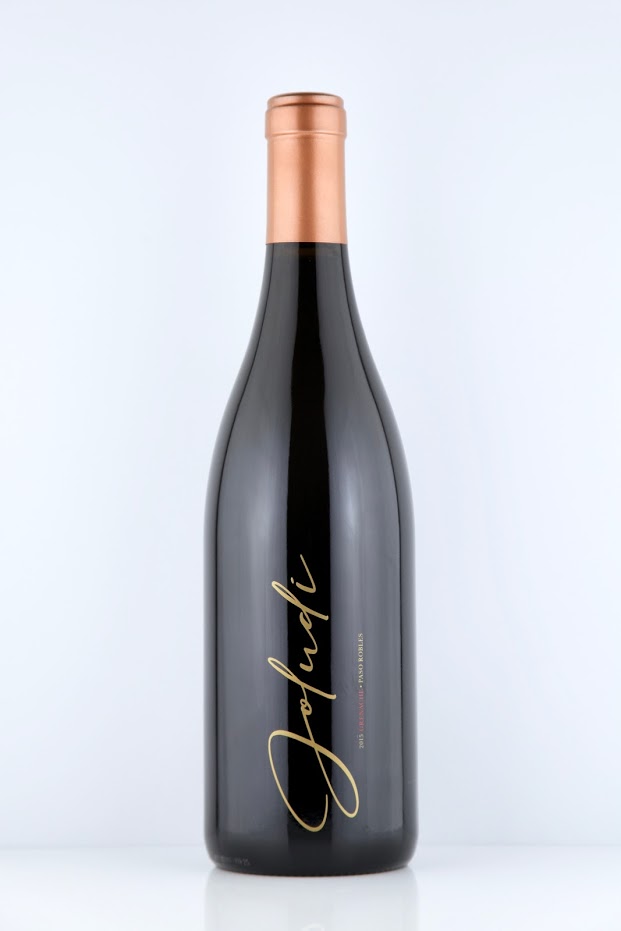 Bovino Vineyards, located in the El Pomar Distric sub-AVA of Paso Robles, is home to the gen-er-os-i-ty and Joludi labels. They have recently opened Café Bovino, with Chef Jeff Puckett at the helm preparing luscious tapas style dishes to pair with their wines and enjoy while taking in the spectacular views. The Joludi 2015 Grenache is ripe with full red fruit flavors, white pepper and a subtle, spicy back end. Although not on the regular menu, yet, Chef Jeff shares these 2 easy and delicious recipes to pair with the Grenache.
Lamb Pops with Achiote Red Pepper Sauce
Ingredients: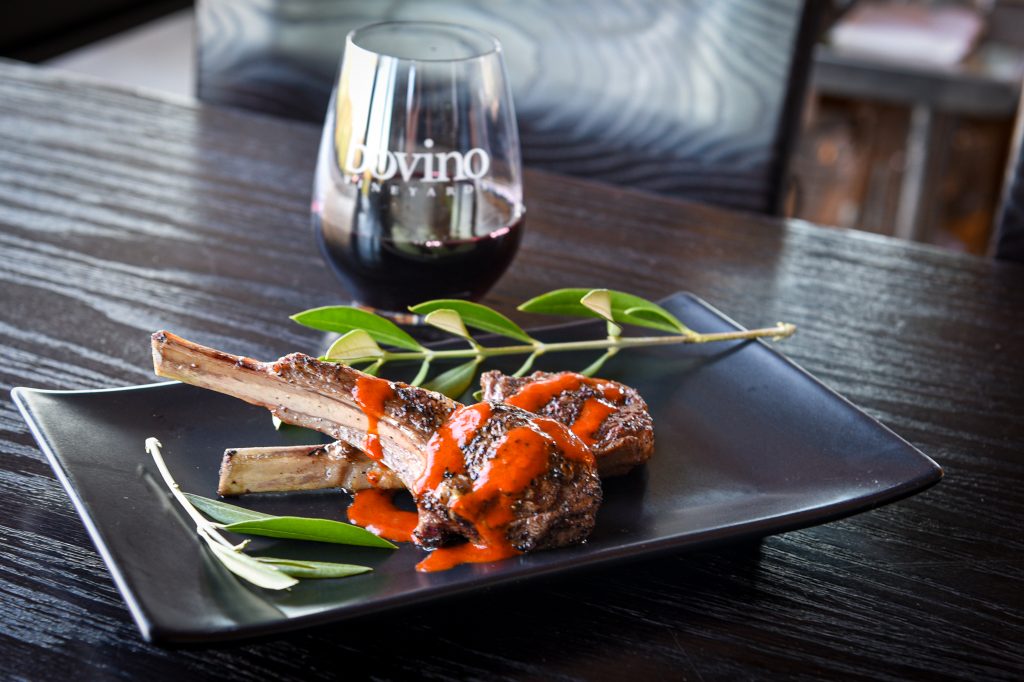 1 – Rack of Lamb Ribs
Salt/Pepper
Sumac
1 Tbsp Achiote Paste
3-4 Roasted Red Peppers
3-4 Large Fresh Basil Leaves (or ¼ tsp dried basil)
3 Tbsp Lemon Juice
Separate the rack by slicing in between the bones to create the rib "pops". Wrap bone end with foil. Rub meat with olive oil and season with salt, pepper and a light dusting of Sumac (available in most Mediterranean stores).
Cut red peppers in half and remove stem and seeds, drizzle with olive oil and season with salt and pepper and crushed garlic and roast in the oven until lightly charred (or purchase a jar of roasted peppers!).
Place in a blender or food processor with Achiote Paste (available in most Hispanic food markets) and lemon juice and blend, then add basil and blend until incorporated.
Set aside sauce and sear lamb on flat top plancha or grill until medium rare (or your preferred temp). Plate the lamb and drizzle sauce over with a chiffonade of fresh basil on top.
And for dessert…..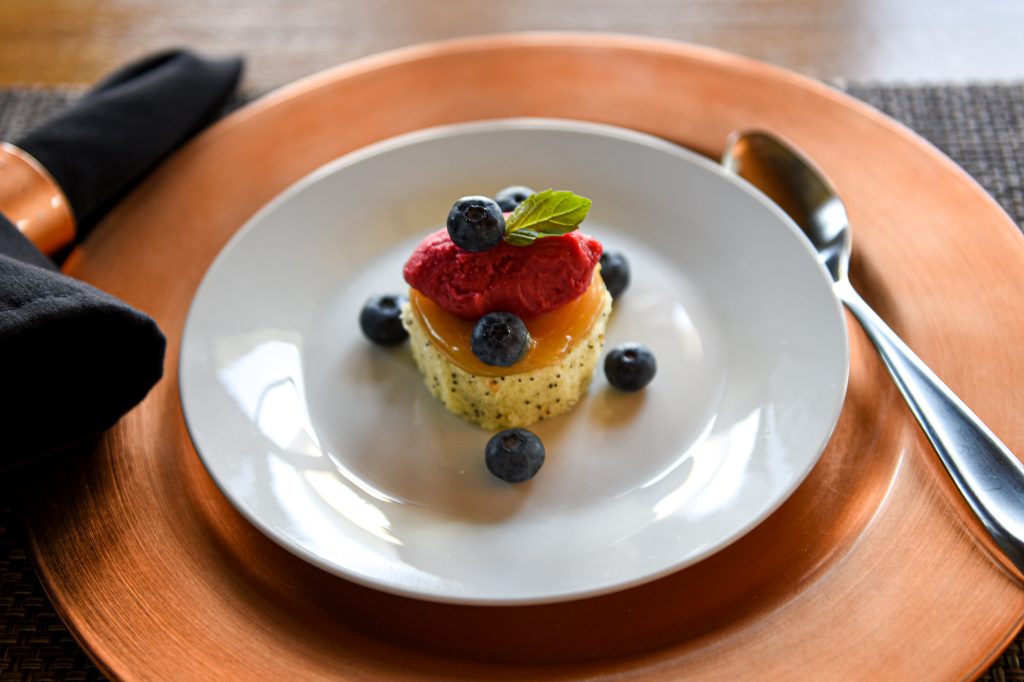 Shortcake with Raspberry Sorbet, Lemon Curd & Berries
Ingredients:
Shortcake rounds
Raspberry Sorbet
Lemon Curd
Fresh Blueberries
Fresh Mint (all items should be available for purchase at your local store or get creative with your own recipes!)
Spread lemon curd over shortcake rounds & top with a scoop of raspberry sorbet. Add a handful of blueberries and a sprig of mint.
Food photo credits: