August 22, 2019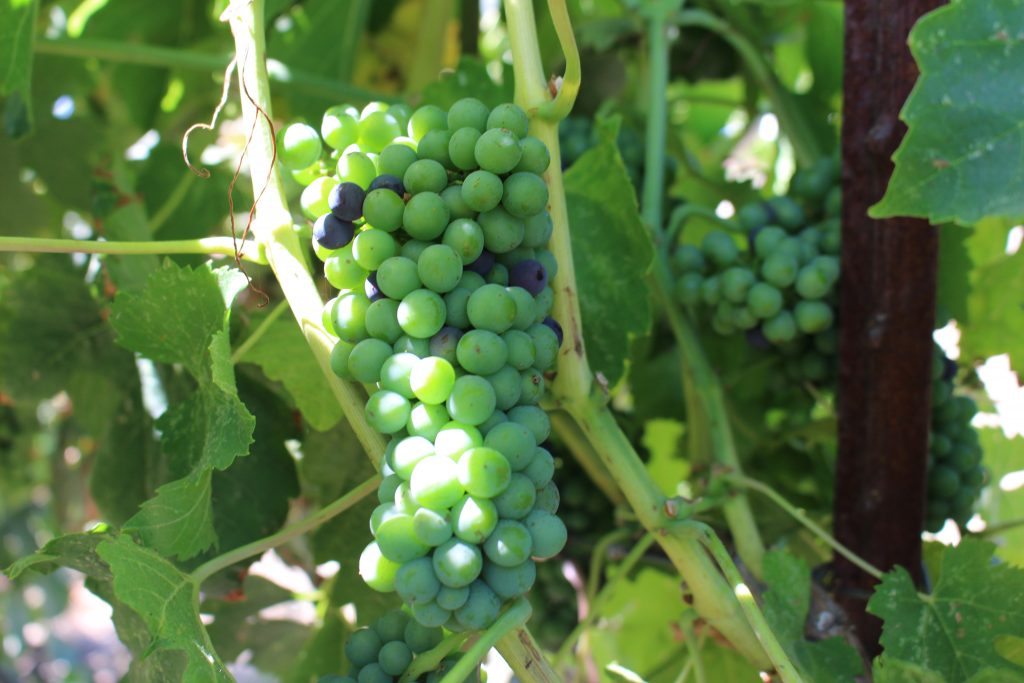 It's August, and like you, we've been enjoying the long, warm, leisurely days. The vineyards in Paso Robles wine country have been kicking back too, soaking up all that glorious sun that allows the berry ripening to happen – the magic of "veraison". Besides being an indication that harvest is not far off, veraison also provides a spectacular display of color in the vineyard. Each wine grape variety ripens at a different rate, with red wine grapes turning red or purple and white wine grapes turning a golden yellow. Besides the gradual change of color, during veraison the grapes also increase in volume, weight and sugar content.
Knowing exactly when to harvest the fruit depends on the winemaker's knowledge of and preference for sugar levels, pH and acidity. With each variety ripening on a different schedule, a winery like Rails Nap, which has 16 different varieties planted, can experience the calm of summer quickly turning into the organized chaos of harvest, come end of August and into September.
From the first peek at new growth during bud break, through flowering, berry set, then the berry ripening of summer, any season is a good time to visit wine country. Experience the season with a walk through a vineyard, taste wines from previous vintages and get a glimpse of what's to come – from vine to glass.