June 21, 2019
How to Host a Chili Cook-off
Summer is officially here and soon the 4th of July will call backyard chefs everywhere to polish up their grill of choice, chill some beer and start taking orders.
Hamburgers and hot dogs are fine, but this year try kicking up those burgers and dogs with chili. Don't settle for the canned stuff, though. Invite your friends to bring along a pot of their favorite chili and have a chili cook-off! It's simple, fun, slightly competitive, and may just become an annual tradition at your house.
As the host, you'll definitely want to stock up on the hot dogs, hamburgers, turkey burgers and all the condiments, sliced tomatoes, grilled onions, guacamole, lettuce and sautéed mushrooms. Include an assortment of sliced cheese like cheddar, Swiss and blue. Put out big bowls of slaw and potato salad, or maybe a macaroni salad with eggs, pickles, olives and bacon.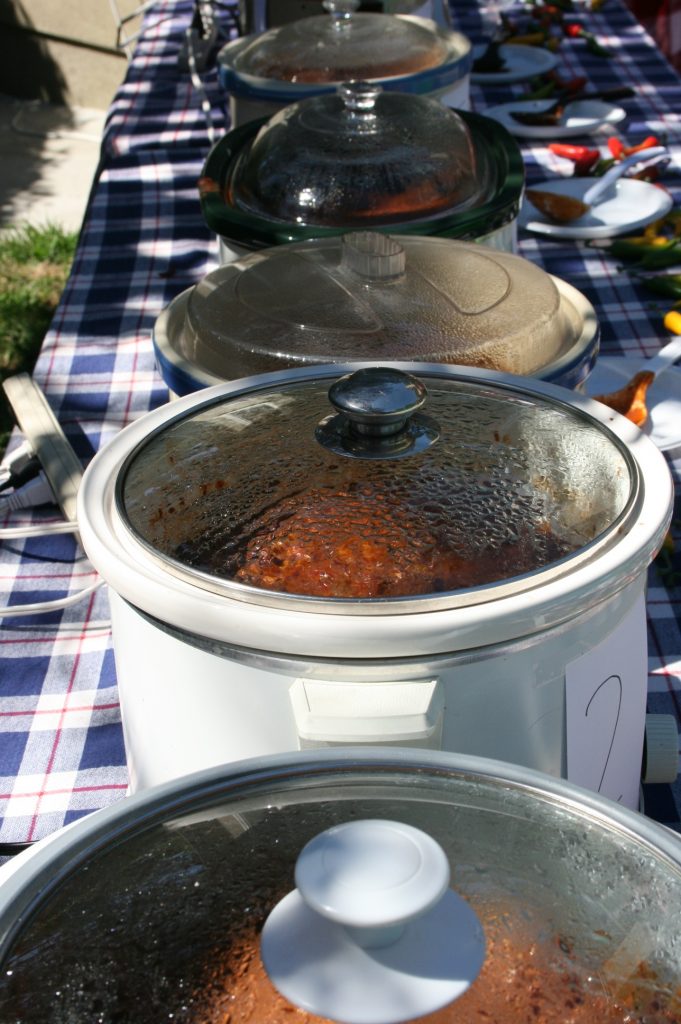 Set up a long table and cover it with something fun and decorative like bunting or just red and blue tablecloths. Preferable something machine washable because it's going to get messy – this is where all the pots of chili will be set up for tasting. You're going to need to have access to an electrical outlet and a power strip or two. Ask your guests to bring their chili in a crock-pot that doesn't have their name on it. This should be a blind tasting. As the chilis arrive, place a numbered card on each crock-pot and keep a list of which number belongs to which guest. Plug them in, cover and keep them warm. Place a long handled serving spoon in front of each pot on a paper plate. When all the chilis have arrived the tasting fun can begin.
For the tasting you'll need small disposable cups and spoons, and dishes with sour cream and shredded cheddar cheese. After everyone has tasted the chilis, hand out small pieces of paper and pens for each taster to write the number of their choice for best chili. Have them place papers in small basket then tally the votes to determine first, second and third place winners.
While the grill master is busy cooking up the hamburgers and hot dogs announce the winners and award them prizes. Get creative and fun with your prize selections. They don't have to be expensive.
Then it's time to enjoy the BBQ and the chilis along with beer, margaritas and, of course, your favorite Paso Robles wines.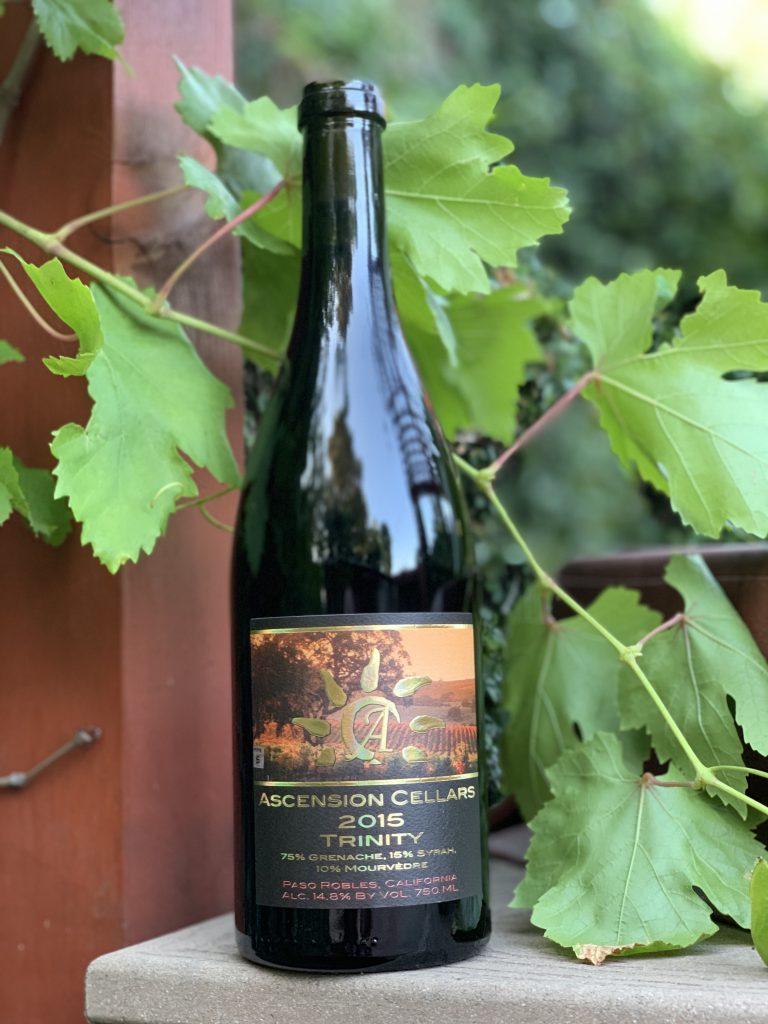 Here's a winning Chili recipe from Ascension Cellars winemaker, Erick Allen. He recommends pairing it with their Ascension Cellars Trinity GSM Rhone-style blend. (75% Grenache)
Chili Ingredients
2 lbs. of ground beef (we like ground sirloin)
1 lb. of your favorite ground breakfast sausage, (we like Jimmy Dean breakfast sausage)
1 – 15.5 oz. can of pinto beans, juice and all
1 – 15.5 oz. can of kidney beans, juice and all
1 – 15.5 oz. can of black beans, juice and all
1 – 15.5 oz. jar of Chunky Salsa Medium – Hot or your preference
1 – 14.5 oz. can of diced "fire roasted" tomatoes, juice and all
Spice List
3 Teaspoons of ground Cumin
3 –Teaspoons of ground Chili Powder
1 Teaspoons of ground Paprika (we like sweet paprika)
2-1/2 Teaspoons of Dried Oregano
2 Teaspoons of ground Garlic Powder or four (4) minced garlic cloves
2 Teaspoons of fine Kosher Salt or two (3) teaspoons of course Kosher Salt
2 Tablespoons of ground Onion Powder or two (2) finely chopped onions
Beer or Water: 1 Cup of Guinness Draught Beer or your favorite beer or 1 cup of filtered water
Garnish Toppings for Your Chili
2- Sweet Onions, Chopped I like Vidalia Onions
1- Bunch of Cilantro, Chopped
1- 16 oz. bag of Cheddar Jack or Mexican Blend Grated Cheese
1- 16 oz. Container of Sour Cream, Full, Half or Fat Free
Tortilla Chips
Avocado Chunks
Substitution/s
1-16 oz. Container of Non Fat Greek Yogurt, Fage or Chobani for Sour Cream
2 – Kits of Six Gun Chili Mixin's or Carroll Shelby's Custom Chili Kit
Chili Thickener (Optional)
2 Tablespoons of ground Masa Flour
Tools
1 8-10 qt pot with lid.
1 large soup ladle to accommodate your "largest pot"
1 small mixing bowl for your spices
Directions
Add the Spices or large brown pouches of your preferred "chili kits" to 1- cup of Guinness Draught beer or 1-cup of water and whisk for one minute in a bowl and set aside. Drink the rest of the Guinness.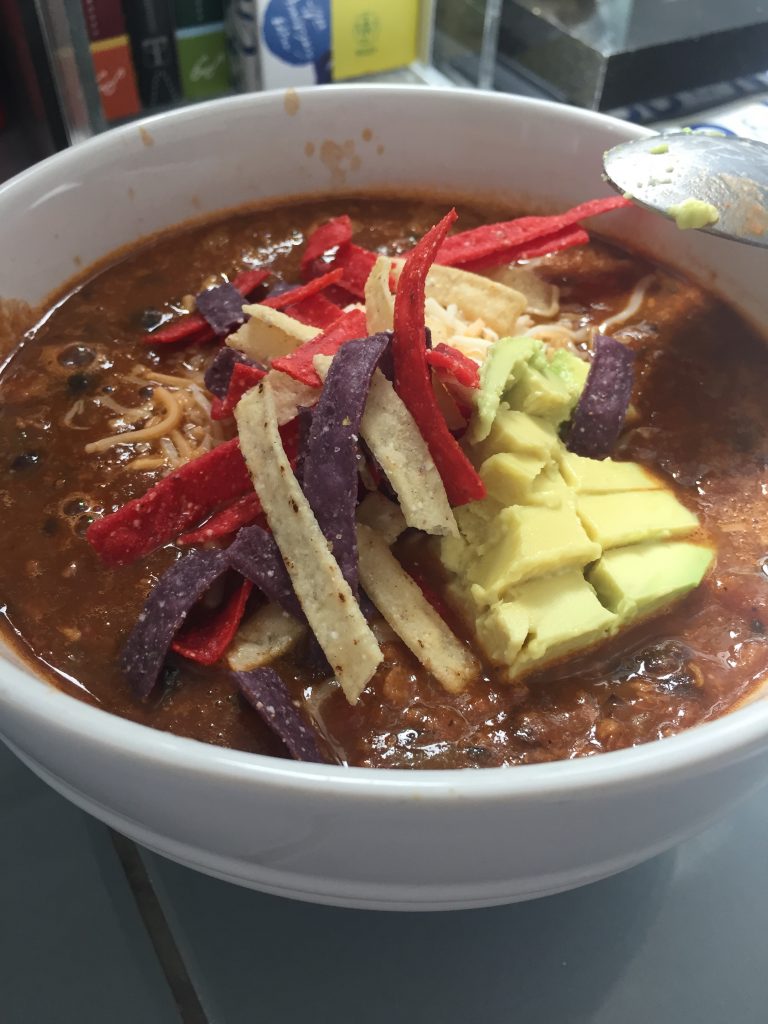 Brown hamburger and breakfast sausage, 3 lbs. total, with optional 2 chopped sweet white onions and then drain the grease.
Add all of the beans, salsa and the tomatoes, juice and all, to meat. Stir chili spices or kit and Guinness or water mixture into the meat and tomatoes. Bring to a slow boil. Now add cayenne pepper to your desired heat level. Simmer uncovered for 45 minutes or longer.
*As an option, the masa flour can be used to thicken the chili. Mix it with warm water to a batter thickness and add to the simmering chili 1 tablespoon at a time until you reach your desired thickness. Your call. Once ready, keep pot on low and allow your guests to build their own bowl of goodness with their desired toppings.