January 17, 2015
by Sara Pritchard – Pomar Junction Vineyard and Winery
Just in time for Valentine's Day…or any day really – delicious comfort food with a twist!
Nothing says lovin' like a slow cooked meal of  comfort food paired with a wonderful bottle of wine. This recipe for a beef roast with purple mashed potatoes, asparagus, and herbed roux gravy is sure to impress your sweetheart. Dazzle your dinner companion(s) with your culinary creativity (not everyday you see purple mashed potatoes) and your superb wine knowledge and pairing skills by serving the meal with a bottle of Pomar Junction's "The Crossing" GSM blend.
About the wine: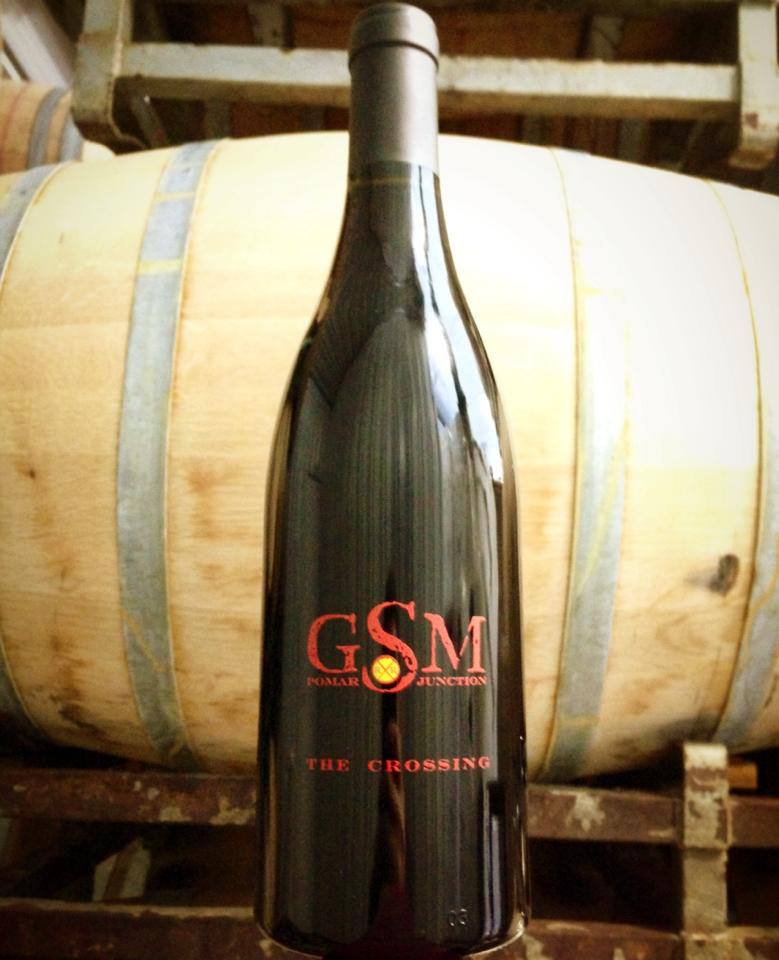 Our inaugural classic Rhone blend displays a floral nose with hints of blackberries, caramel, and herbs de Provence. A savory mouth feel is supported by flavors of red currants and charred cedar, with a distinctive lingering finish of supple tannins. The Brohaugh Ranch, where a portion of the grapes were sourced, has exceptional Southwest facing blocks that bring out the best of these varieties. Drink now or hold on for a few years to let it develop and age.
CASES: 242
COOPERAGE: 33% New French Oak
AGING: 22 Months
Beef Roast, Purple Mashed Potatoes, Asparagus, and an Herbed Roux Gravy paired with The Crossing (GSM)
Slow cook a lightly salted beef roast with fresh sprigs of rosemary on top . Keep the drippings for the gravy.
The gravy should be made with an herbal roux of rosemary, sage, and a small amount of lavender. Place the herbs in 1 Tbsp of melted butter and cook over  low heat for about 10 minutes to infuse flavor and then strain. Add 1 Tbsp of all purpose flour to butter (should be equal amounts of butter and flour) and cook at low heat until the flour browns (as for a brown roux). Add the roast drippings and additional beef stock (to make one cup) and whisk until the desired consistency of gravy is achieved.
The purple mashed potatoes should be skinned only of coarse  spots,  boiled for 20 minutes or until soft, and mashed with heavy cream or butter.
Blanch the asparagus and then saute' whole in butter until lightly charred. Salt to taste.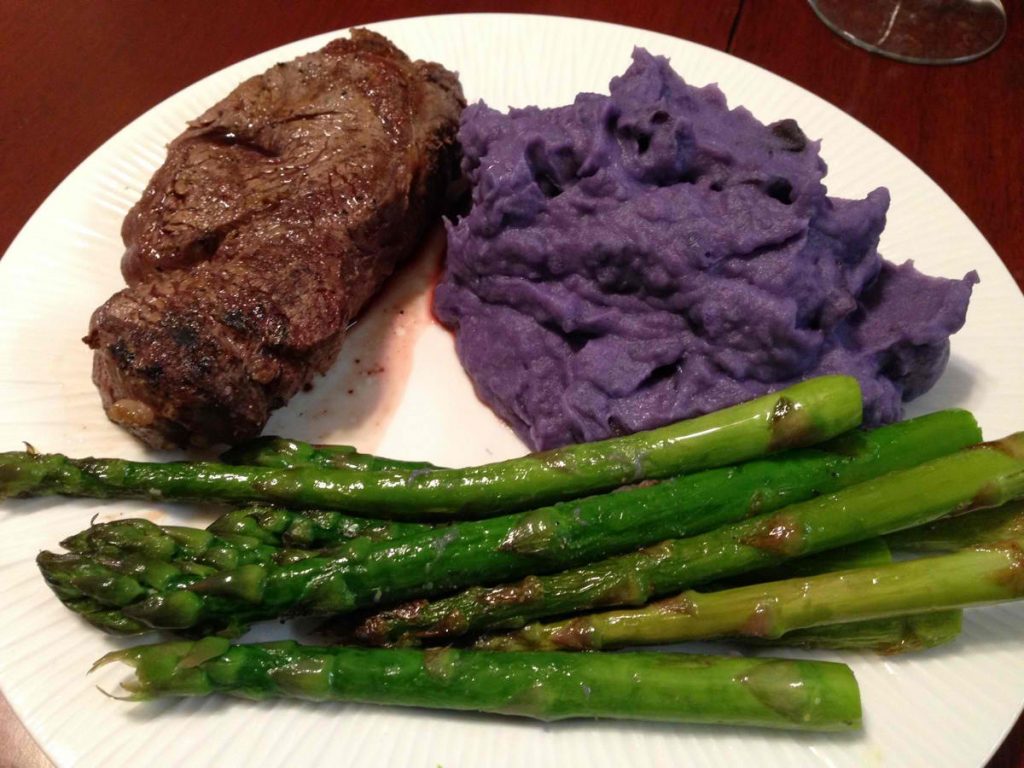 Serve the roast in chunk portions, not slices, pushed apart slightly with a little gravy poured over. Serve the potatoes with a lavish amount of the herbed gravy, and the asparagus as prepared with a small amount of drizzled olive oil. Garnish the dish with rosemary.
Happy Valentine's Day!